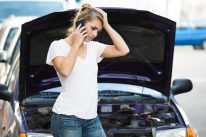 We know you lead a busy lifestyle, and the last thing you need is to be stranded. When an emergency arises when looking for our services, one of the most common requirements is to find a car battery change Technician near you. Within approximately 1 Hour, we'll arrive onsite.
Our customers are our priority, so if you are broken down, frustrated and unable to reach your destination, we are here to Help You. Heat, vibration, short-distance driving and constant city-gridlock driving conditions are significant causes of premature battery failure.
If your existing battery is between three and four years old, it is probably on its "Last Legs" or expired. Do not stress, though; we have a mobile battery replacement roadside service near you.
We service the beautiful areas of Newcastle NSW, Lake Macquarie NSW, Central Coast NSW and Hunter Valley NSW.
What Sets Us Apart From Our Competitors?
We exclusively deliver the best car battery brands in Australia, Supercharge Batteries and Century, the "1st Australian-Made" Sealed Maintenance Free Auto Batteries, engineered and rigorously tested for our harsh Outback and City grid-lock driving conditions.
Incorporates the Century Advanced Labyrinth and Double Lid SMF Technology, offering you years of trouble-free no, maintenance motoring.
Both Supercharge and Century offer a Nationwide warranty, combined with experienced battery technicians, which gives you "Peace of Mind" that you are in "Good Hands".
Lastly, we are highly professional, courteous and friendly, with a definite solution to your stressful situation in the quickest possible time.
What Are Our Specialty Services?
We will come to you if you seek a car battery replacement close to you, whether roadside, at the home, workplace, or at any location where you require our services. We troubleshoot first before work has commenced.
Avoid changing it yourself, with the advanced electronics, onboard computers and Stop-Start-Systems in modern cars; a professional battery technician is your safest option for preventing expensive and dangerous installation errors by choosing the "D.I.Y" option.
Can I Choose Your Battery Roadside Emergency Services With Confidence?
We have over 15 years of experience replacing batteries for Australian (Holden-Ford), Japanese (Toyota-Honda-Mazda-Nissan-Suzuki), European (BMW-Mercedes-Audi-Volkswagen), American (Jeep Chrysler), 4WD and High-Performance vehicles.
We also offer expert advice on the correct fitment for your car. It is vitally important you have the proper manufacturer specifications, such as case size, CCA's (cold cranking amps), RC (reserve capacity) and in particular vehicles with extra onboard electrical accessories, AMPS (amperes) is essential.
How Much Do Your New Car Batteries and Services Cost?
We are not the cheapest nor the dearest but set a high standard of quality and professionalism. Our batteries are Australian-Made, so naturally will cost more than imported brands.
Cheaper is not always the best option, especially considering that a battery keeps your mobile and accessories working to keep you safe and comfortable inside. "Quality is of the essence".
All prices we quote over the phone are inclusive of GST. We do not give you any nasty surprises when we arrive at your destination, only to find an additional fee sneakily added to your original quotation. We are entirely upfront with the initial phone inquiry.
---
Our Mobile Battery Assistance Range
Exceptional Value, Power, Longevity & Warranty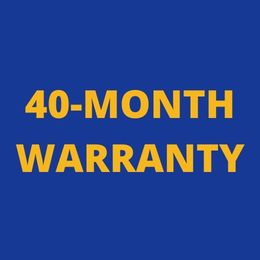 (40-Month Warranty Private Use Only)
Premium Robust Starting Power & Reserve Capacity
Suitability: Large capacity engines and fully accessorised vehicles
---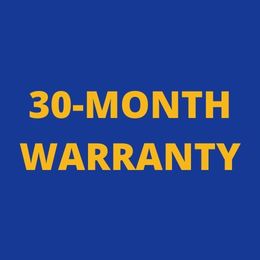 (30-Month Warranty Private Use Only)
Exceptional Starting Power & Reserve Capacity
Suitability: Medium capacity engines and standard accessorised vehicles
---
(24-Month Warranty Private Use Only)
Reliable Starting Power & Performance
Suitability: Earlier model vehicles with minimal accessories
---
"Car Battery Delivery & Installation To Get You Moving Fast!"
Click the number to call us for roadside battery service prices:
1300 375 247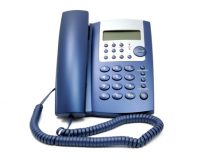 Please have the following information ready:
Vehicle make, model and year
Is it petrol or diesel?
Is it an Instant Stop-Start vehicle?
Would you like to get alerted in future before your battery fails? If YES, learn more here. Then, our Battery Technician can fit one with your new battery replacement for an extra small fee if you require it.
---
"Have confidence using our services, please read below"
We Specialise In All Vehicle Makes & Models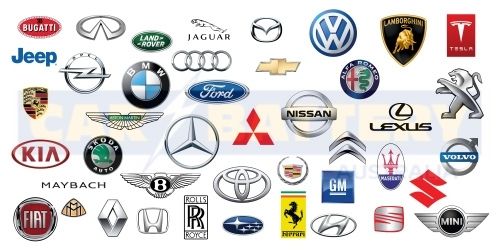 ---
Your Benefits & Services: "We Love Our Profession"
Prompt car battery replacement near you – testing, replacement and Jump Start Service.
We digitally test your battery and alternator to ensure the charging output is correct.
We will clean battery terminals, posts and tray areas with every installation.
A protective spray is applied to protect battery and pole terminals plug connections from corrosion, weather and battery acids.
Nil membership required, use as needed, no yearly fee.
Nationwide warranty network.
Professional battery technicians, expertise guaranteed.
We are fully insured for your "Peace of mind" that accidental mishaps will not be an issue.
All quoted prices include GST, no nasty surprises upon arriving.
The brands used – are Supercharge Batteries and Century, the Iconic Australian Brand for Australians.
Areas covered:
---
I Need A Quality Car Battery Replaced; What Brand Of Battery Do You Supply?
Many imported batteries are not suited for optimum performance in hot weather or idle-stop-start city peak driving conditions. They are designed to work in much colder climates than ours, such as in Europe, where heat degradation and electrolyte evaporation are minimal.
Supercharge Batteries are an exception, and our No1 imported brand is recommended to our customers. They offer exceptional quality, longevity and value for money. In addition, they have the durability to withstand the harsh Australian environment under any extreme.
Our alternative option, Century Batteries, innovators of Smart Drive™ Technology, are specially engineered in Australia to meet and manage the demanding "warm to hot" Australian conditions. But, did you know, Heat is the "No 1" enemy of battery deterioration?
The batteries under the Century Ultra High Performance (40 Month Warranty) and Century High Performance (30 Month Warranty) sealed maintenance free-range, for example, have been designed to include numerous internal features and significant improvements to meet motorists' demands for long-lasting performance and automotive battery reliability.
Why is the quality of utmost importance when purchasing your new battery replacement?
The battery is the "Heart of Your Vehicle." Not only does it start your car, it powers your onboard auxiliaries such as the A/C, GPS, stereo, lights and the vehicle's computers. It must also withstand high temperatures, vibration and constant idling in peak driving conditions.
As you can see, its primary function is not just to crank your motor over but also to operate interior features to keep you comfortable, safe and entertained in your everyday on-road trails. Do not compromise the quality to save a few dollars, which may cost you more in the long run.
---
Should Your Battery Purchase Be Solely Based On Its Cold Cranking Amps (CCA's)?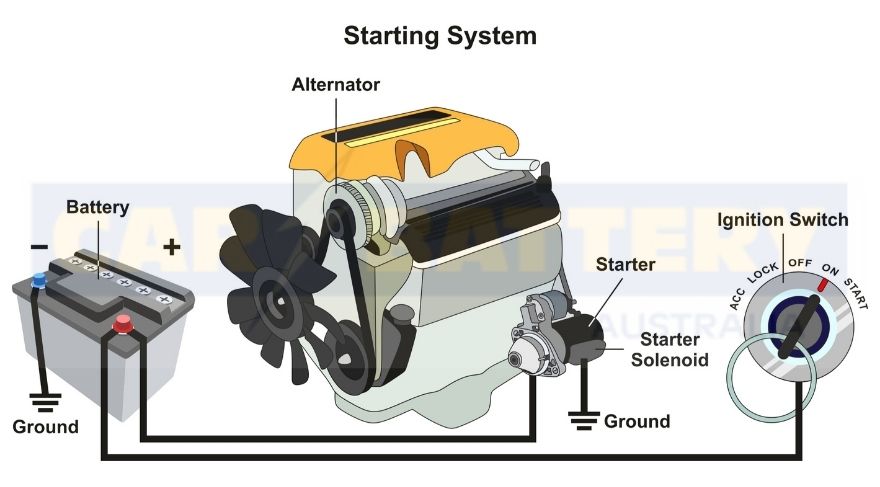 Firstly, we must understand how CCAs are rated. As the word "Cold" is mentioned, the testing procedure involves testing new batteries in an icy environment (-18°C). To pass the test, they are placed under load to measure their amperes discharge rate over a 30 second period and must not drop below 7.2 Volts (1.2 V per cell).
Please note these are new, fully-charged batteries, and the colder the environment is, the higher the resistance is to allow the electric current to flow through. The warmer the surrounding is, the lower the strength is to deliver that same electrical current.
Hence, why a car battery for cold weather requires more cold-cranking amps due to the higher resistance.
The cold hard facts about CCA overkill 
What this means, in extreme cold, Higher CCAs are "Crucial", as internal resistance within the battery to release the electrical current is dramatically increased. Conversely, the warmer it is, Higher CCA's are "Not" as crucial, as internal resistance is decreased, thus releasing the electrical energy in a more effortless delivery.
Fortunately, we do not experience these extremely harsh winters in Australia. Hence, you wouldn't want to live anywhere else but here, correct?
The only crucial requirement is purchasing a car battery that meets your vehicle's manufacturer's specifications. In addition, it has a reputable name based on the longevity of its starting and auxiliary power life cycles.
Food for thought: The most common way manufacturers increase CCAs is by adding a more potent/higher specific gravity, sulfuric acid mix, which is detrimental and contributes to increased corrosion of internal components. A delicate balance between "Longevity and Power" needs to be achieved, and with over 85 years of manufacturing and innovation excellence here in Australia, Century knows that balance very well.
Do not get over-sold primarily on higher CCAs, as this does not entirely equate to a premium product. Instead, a "Strong House-Hold Brand Name" relates to reliable quality, durability, and reliability.
---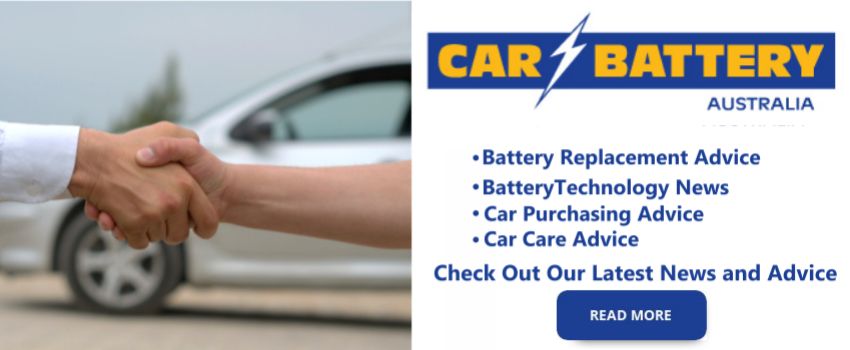 ---
Keynote:
The Supercharge and Century car battery offer you the "Best of Both Worlds"…Cold Cranking Amps meet vehicle manufacturers' specifications and Long-Life Auxiliary/Starting Cyclic Power for years to come.
We highly recommend a great resource on common frequently asked battery questions. (Opens in new window)

Next Page: Battery Prices